Fighting for the
Independent

U.S. Cattle Producer
Join R-CALF USA or Recruit a Member! If you are not a member, please sign up today.
Show Your Support today by purchasing R-CALF USA Merchandise.
Get up to date with R-CALF USA Meetings, Conventions, and Upcoming Event List.
Latest News
posted under: Latest News on July 11, 2014
Billings, Mont.– Today, R-CALF USA posted petitions on both its Facebook page and on its Website that calls on the Secretary of Agriculture to terminate all contracts between the National Cattlemen's Beef Association and the Beef Checkoff Program.  The group is circulating the petition because it believes it is a blatant…
posted under: Latest News on June 4, 2014
R-CALF USA, Food & Water Watch, the South Dakota Stockgrowers Association (SDSGA) and the Western Organization of Resource Councils petitioned the court to intervene and defend COOL. Motion and Memorandum for Intervention Intervention Proposed Order COOL Proposed Answer R-CALF USA CEO Bill Bullard Declaration R-CALF USA Member Joe Pongratz Declaration SDSGA…
posted under: News Releases on June 4, 2014
January 30, 2014 Billings, Mont. – In the shadow of Congress' near completion of the long-awaited 2014 Farm Bill, a bipartisan group of eight U.S. Senators called attention to the possible threat of disease introduction resulting from the U.S. Department of Agriculture's (USDA's) proposal to allow fresh and chilled beef imports…
Latest Videos
Why GIPSA is good for the cattle business: Bill Bullard, R-CALF USA
Monday, December 23rd, 2013 @ 2:48PM
Listen to Bill Bullard speak on the Proposed GIPSA Rule.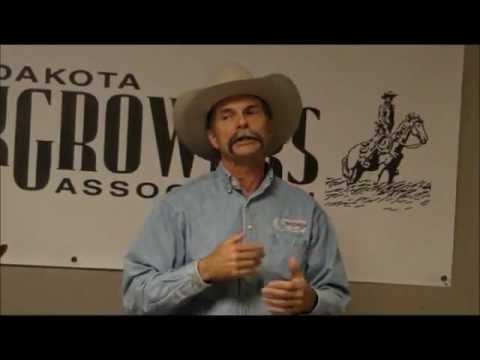 A history of Country-of-Origin Labeling in the U.S.A.
Tuesday, June 18th, 2013 @ 9:16AM
In this video, R-CALF USA CEO Bill Bullard gives the history of country-of-origin labeling (COOL).